Company set up by former schools capital boss Tim Byles to deliver £22m school expansion programme in Enfield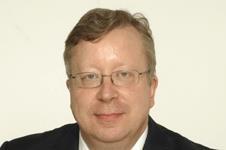 Cornerstone, the firm set up by former schools capital boss Tim Byles, has been chosen as the delivery partner for Enfield council's £22m school building programme.
The programme involves the expansion of 11 primary schools, with Enfield council contributing £22m to the programme. Cornerstone will buy around 4.8 acres of land from the council at the site of the Carterhatch Transport Depot at Melling Drive, which Cornerstone is expected to develop for residential use.
Cornerstone will work alongside contractors Kier, Willmott Dixon and modular building firm Yorkon.
Cornerstone chief executive Tim Byles said: "The shortage of school places is an issue that is being felt across the country.
"Enfield is taking a highly innovative approach to addressing their shortfall, and subject to the consultation, we very much look forward to working with them to create the additional places in safe, secure facilities in time for the new school year in 2013."
The schools currently being considered for expansion include: Broomfield School, Edmonton County School, Garfield, George Spicer, Grange Park, Highfield, Houndsfield, Oakthorpe, Prince of Wales, Walker and Worcesters Primary Schools.
Enfield council's cabinet member for children and young people Ayfer Orhan, said: "Although nothing has yet been decided we have taken the rational step of appointing a development partner at this early stage to minimise delays to this project.
"Should we proceed with this major project I look forward to working with Cornerstone to provide the primary school places we so desperately need in Enfield."