Housebuilder says it needs to manage cash
Retirement housebuilder McCarthy & Stone is cancelling its final dividend payment of the year due to the uncertainty created by the coronavirus pandemic.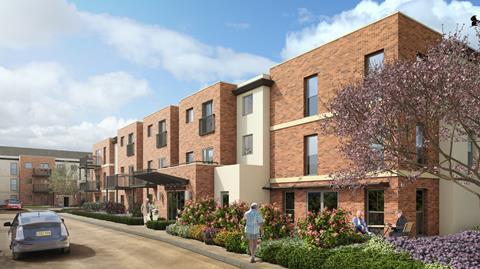 Shares in the housebuilder, which sells primarily to those reaching retirement age, fell more than 9% as it announced it was withdrawing its proposal to recommend a 3.5p per share dividend payment at its annual general meeting next Wednesday, given the need to manage cash in the business.
It also said it was considering "a number of actions" to mitigate the likely impact on the business if a large part of its customer base – as the government has said is likely – is forced to stay at home for three months.
As recently as the end of January, McCarthy & Stone said it was proposing the £17m dividend payout as a signal of "the board's confidence in its new strategy". It has already paid out 1.9p per share to McCarthy & Stone investors this year but had been proposing a further 3.5p per share payout.
This morning, the firm said in a statement to the City that it was doing all it could to prevent infection at its retirement developments but that the government's likely imposition of mandatory "self-isolation" for those over 70 for three months would have an "inevitable" impact on the business.
It said: "At this stage, it is too early to speculate on the full extent of the resulting impact on our financial performance for the full year and beyond. However, we do anticipate an inevitable material impact on trading in the coming months.
"The board is currently evaluating a number of actions to balance the preservation of cash with the long-term needs of the business."
The news came as housebuilder shares slumped despite the government's announcement of a £350bn stimulus package to help businesses affected by the coronavirus pandemic.