Construction group promotes former Rhead boss to the board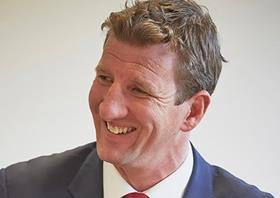 Costain has appointed Nigel Curry as a board director for consultancy and advisory services, effective from 1 January 2016.
Curry (pictured) joined Costain through its acquisition of consultant Rhead Group in August, where he was chief executive.
Curry steps up from his current role as Costain's power sector director. In his new role he will have additional responsibility for leading the development and quality of the firm's expanding consulting, advisory and programme management services across.
Andrew Wyllie, Costain chief executive, said: "I look forward to Nigel joining the Executive Board team at Costain as we continue to implement our plan to accelerate the growth of the Costain Group."