The company will re-design and re-build two compressor stations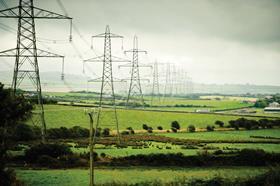 The National Grid has awarded Costain a £113m contract to upgrade its gas compressor stations in Peterborough and Huntingdon.
The contractor will work on detailed designs, decommissioning, build and re-commissioning of the two compressor stations. Work is due to complete in 2021.
The programme of work is part of National Grid's Emissions Reduction Project and will ensure both compressor stations comply with the Industrial Emissions Directive and Pollution Prevention and Control regulations.
The project will also increase system resilience and reduce overall risk on the National Transmission System by replacing aging assets with modern, efficient equipment.
Costain chief executive Andrew Wyllie said: "This is another example of Costain's strategy in action. From design and delivery to programme management, we are providing a full range of engineering solutions to National Grid to help them meet national needs by providing a secure and sustainable energy supply."