Brent gives club permission to boost crowd capacity to 90,000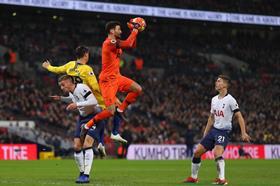 Brent council has granted Tottenham Hotspur permission to ramp up the capacity of its temporary home, Wembley Stadium, for eight games between now and the end of the season as the north London club awaits the long-overdue completion of its new White Hart Lane ground.
Spurs had hoped to be in its new 62,000-seater home, currently being built by Mace, before the end of last year.
But with construction work running behind schedule the club held talks with Wembley National Stadium, which owns the ground, about boosting the size of crowds at certain games that may still be held at its temporary home.
WNS submitted a plan in November last year to increase the current capacity limit of 51,000 at Wembley to 90,000 for three matches and 62,000 for a further five games.
Brent councillor Shama Tatler said "enhanced measures" would be put in place to support residents which would not have happened at lower capacity games.
"We will continue to work hard alongside Brent Police, Tottenham Hotspur FC and Wembley National Stadium Limited to minimise inconvenience to residents on match days."
Across London, Haringey council has confirmed that it has yet to hear from Spurs about hosting test events prior to the club's first Premier League game at its new stadium.
The council told Building: "It will be down to the Tottenham Hotspur to arrange the first test event and inform the council accordingly."
In another bulletin earlier this month on the state of building work at its new ground, Spurs said its new stadium would not be ready until March at the earliest.