The government has announced the allocation of £168m in funding to help councils across the country repair potholes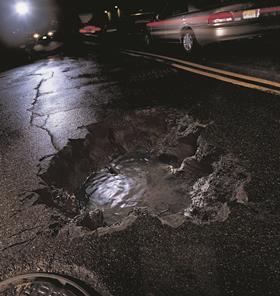 The cash, announced by the chancellor in the Budget in March, is aimed at helping councils repairs as many as 3 million potholes.
In total 148 authorities applied for funding and all will receive a share, with London receiving £10m.
All repair works have to be completed by the end of March 2015.
Transport secretary Patrick McLoughlin said: "Potholes are the bane of all our lives and the funding announced today is an important step in ridding our roads of this menace."