Housebuilder targeting faster restart than many rivals
Housebuilder Countryside is to reopen four out of five of its construction sites from Monday, the firm said today.
The decision, announced in an update to the City, makes it the latest to join peers such as Persimmon, Taylor Wimpey and Barratt in restarting work on site.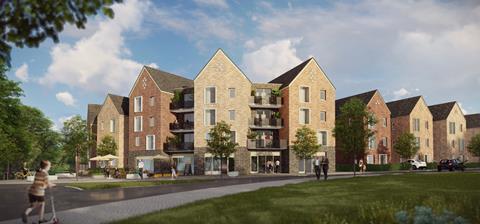 The announcement that it will open 80% of its sites makes it more ambitious than some other listed housebuilders, with the UK's largest, Barratt only pledging to open half its sites in the first phase of its redeployment.
In addition, while others builders have stressed that they are returning to site largely to finish existing homes under construction, Countryside's announcement contained no such caveat.
Countryside had announced the shutting down of its sites on 25 March in the wake of the government's coronavirus lockdown. In the middle of last month it admitted that around two-thirds of staff had been furloughed.
The Construction Products Association said its analysis indicated that housebuilding output had dropped by around 85% since the imposition of lockdown on March 23 and that productivity will not fully return even when housebuilders return to site.
Countryside has now said it has developed a new set of operating procedures and that each site would be staffed with a dedicated compliance officer to ensure social distancing rules were not flouted.
The housebuilder also said it had been declared eligible for financial assistance from the government under the Bank of England's Covid Corporate Financing Facility and has put in place a bid for £300m, which will not be drawn down unless the cash is needed.