New plants earmarked for Midlands and South-east
Countryside Properties plans to ramp up its offsite housing activity by spending £12m opening two more factories to build modular homes.
The housebuilder wants to take output using the method to 7,500 units a year by 2023 and has already spent £6m opening its first modular homes factory in Warrington in April.
It expects to have built around 400 units using a floor and wall panelised system at the plant by the end of the current financial year, which closes on 30 September.
The components are delivered onsite with first-fix plumbing and electrical channels installed, windows in place and insulation sealed into the unit.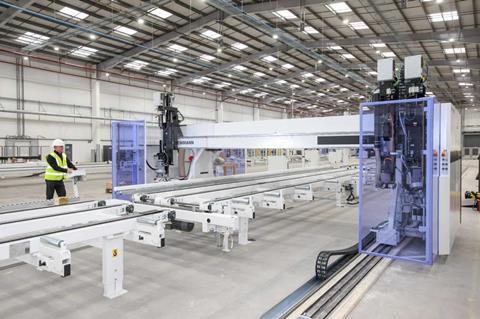 Countryside's housebuilding chief executive Phillip Lyons, who also heads up the group's procurement activities, said the firm was looking to open a facility in the Midlands and then one in the south-east of England, possibly in Kent or Essex.
He said: "We wanted to bring our activity in-house and the Warrington factory is not a trial, it's the real thing. We intend to roll it out across the UK."
A second factory is earmarked to be established in a yet-to-be confirmed location in the Midlands in between 18 months and two years, with a capacity of 3,000 units a year.
The third plant is expected to be built in 2022 or 2023 and like the Midlands facility will be able to turn out 3,000 systems a year.
In a trading update last week, the housebuilder said it was on track to complete an anticipated 5,944 homes in the full year, up more than a third on last year's total.