Buyers reluctant to part with cash as uncertainty caused by pandemic drags on
The Construction Industry Training Board has been forced to keep two of its up-for-sale construction colleges because the covid-19 pandemic has put would-be buyers off.
Under plans announced three years ago to reform the training group, the CITB wanted to slash running costs from £155m to just over £110m by 2020/21.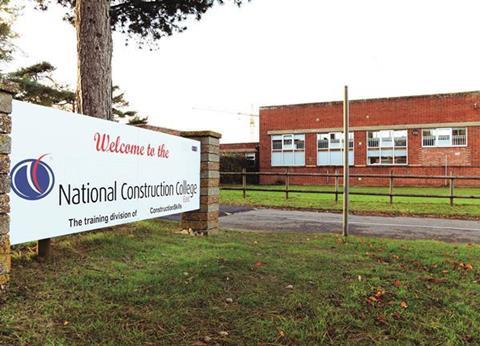 Called Vision 2020, the initiative proposed axing hundreds of jobs as well as selling its network of National Construction Colleges (NCC).
But the group said it would now be keeping its colleges at Bircham Newton, Norfolk, and Inchinnan, near Paisley in Scotland, with discussions about the sale of its site at Erith, near Dartford, ongoing.
Peter Lauener, chair of the CITB's board, said: "The Vision 2020 reforms, and other changes made in response to the covid-19 pandemic, have successfully realigned our business to make us better able to support employers investing in skills.
"[The] CITB operates colleges which provide vital and valued training where we have not been able to find suitable buyers that could continue to deliver the scope of high quality training the industry needs.
"The continuing uncertainty is damaging for employers who need to be sure they can get their staff trained, as well as for CITB colleagues who have supported their customers and learners throughout."
The CITB said it has had active discussions with potential buyers of these businesses for the past two years, including signing a heads of terms agreement with West Suffolk College for Bircham Newton in January last year but that covid-19 had "reshaped the long-term economic landscape for everyone and meant that potential new owners were reluctant to proceed to purchase".
Lauener added: "We will of course keep these businesses under close review as we do for every aspect of our operation and this might lead in due course to alterations in our approach to NCC but we have no plans at present to return to market."
The group agreed the sale of its NCC at King's Norton, Birmingham, to Walsall College last year.