Weakening global growth and 'Brexit' fears prompt downgrade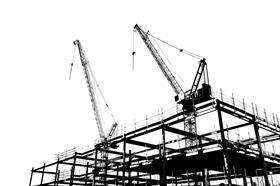 Weakening global growth, 'Brexit' fears and skills shortages have prompted economists at the Construction Products Association (CPA) to once again downgrade its construction output forecast for 2016.
The CPA now estimates the sector will grow 3.6% in 2016, down from its autumn forecast of 3.8%, and an earlier forecast of 4.9% last summer.
But the CPA expects output growth to pick up again to 4.1% in 2017, and the organisation is positive about long-term prospects for the sector, particularly as HS2 work starts to come on stream.
The CPA expects growth to be more broad-based in the coming years, with expanding commercial and infrastructure work making up for a cooler private housing market.
Professor Noble Francis, economics director at the CPA, said he was "generally positive" about prospects for construction despite the downgrade, and said the sector's growth "is set to be more balanced".
He said: "Private housing work, especially in London and the South East, provided the majority of growth between 2012 and 2015.
"During this forecast period, however, all three of the largest construction sectors – private housing, commercial and infrastructure – are expected to drive industry activity."
Private housing starts are set to rise 5% in both 2016 and 2017, and office construction is forecast to rise 7% in both years.
By 2019 industrial activity and infrastructure work are forecast to increase b 21.3% and 56.9% respectively.
Commenting on the risks to the forecast, Francis said: "First is the uncertainty regarding global economic prospects. The chief concern remains weakness in China and the effect it can have on other countries.
"Second is the EU Referendum, likely due this year. While we make no assumption about the result, we note the uncertainty around the issue is already affecting investment decisions.
"Third and perhaps of most importance for the industry is the urgent challenge around skills shortages. The availability and cost of skilled labour has clearly impacted the house building sector; the recovery in other sectors is already showing a similar vulnerability."