R Durtnell & Sons was set up in 1591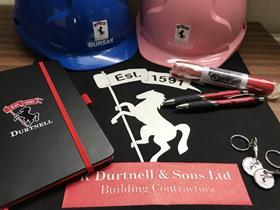 The country's oldest builder has been saved from going under.
Last month Kent-based builder R Durtnell & Sons, which traces its roots back to 1591, look destined for collapse.
But the firm, which has been run by the same family for more than 13 generations, has now been saved, with its creditors agreeing to a debt repayment plan known as a company voluntary arrangement (CVA).
Under a deal brokered by restructuring specialist Begbies Traynor, documents filed at Companies House show a majority of the creditors, who are owed more than £8m, have agreed to give Durtnell more time to pay its debts under the CVA.
The London Borough of Hackney, which was owed £1.1m because of issues with the contractor's upgrade of London Fields Lido back in 2007, did not vote.
In its last set of accounts, for the 12 months to December 2017, Durtnell posted turnover up a quarter to £51m but nosedived into the red racking up a pre-tax loss of £701,000.
The firm said it had been faced with cash flow issues during the period, which had required an additional £1.5m being pumped into the business after the year end.
It added that it was planning a shift "to have a smaller number of high-quality contracts, rather than a high volume of lower quality contracts".
The accounts, which were signed off just before Christmas last year, also revealed that the firm had to make a provision of nearly £650,000 against its joinery business which it said had stopped trading.
Based near Sevenoaks, one of the firm's largest current contracts was for Brighton and Hove city council to carry out the £21m refurbishment of the Dome Corn Exchange and Studio Theatre, which started in February 2017.
The council has said it would be exploring options for continuing and completing the restoration works, with Willmott Dixon thought to be in the frame.