Housebuilder cutting staff numbers by 14%
Crest Nicholson is making130 redundancies and abandoning plans to open a new division as it reported revenue slumping by more than half in the six months to the end of April.
The housebuilder was also forced to write off £43m in the value of its landholdings given expectations of future price falls, helping push it to a pre-tax loss of £51m.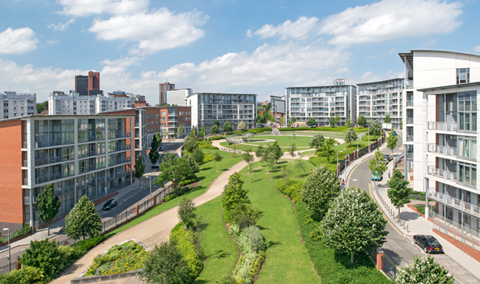 Chief executive Peter Truscott, brought in last year from Galliford Try, said Crest had made good progress delivering its turnaround strategy despite the onset of coronavirus, but that now it "cannot ignore the risks that covid-19 presents to the UK housing market" and was reducing its overheads.
The firm said it had planned to open a new Southern Counties division and had got as far as recruiting a leadership team but the onset of the crisis had forced it to put these plans on hold.
It will also merge its strategic projects and partnerships & regeneration divisions, as well as cutting back on head office staff.
The firm said: "The combined impact of the above actions results in a proposed reduction of approximately 130 roles in the group and will realise an overhead saving of c£5m on an annualised basis." The figure represents around 14% of staff which last year numbered 966.
It said the restructuring was likely to cost a further £4.5m in the second half of the year, beyond the charge already incurred in these interim results.
The firm said turnover for the six months fell by 52% to £240m, from just over £500m this time last year. The drop in revenue was largely prompted by a failure to complete on homes due to the covid-19 lockdown, which forced private completions down by 39%.
In addition, it said that even without factoring in exceptional items relating to the land revaluation and restructuring costs, pre-tax profit fell 93% to just £4m, from £64m in the same period in 2019.Exceptional items totalled £56m.
The changes come after a torrid few years for the housebuilder, which has made a string of profit warnings. Truscott was brought in in September last year to attempt to steady the ship and is the third chief executive in as many years.
Crest said it was impossible to predict the "scale or endurance" of the impact of the covid crisis on the UK housing market or the wider economy. But it said it "now needs to prepare for a potentially more challenging trading environment in the medium term".
The housebuilder is the first to report significant redundancies as a result of the coronavirus crisis, with others, such as Taylor Wimpey and Persimmon, stating they remain in such good financial shape that they have declined or are returning the government's furlough cash due to them.
Berkeley Group has refused to comment on reports it is in the process of making 200 staff redundant.