Crest Nicholson has enjoyed a strong first half of the year, posting a 38% rise in profit, with revenue up by a quarter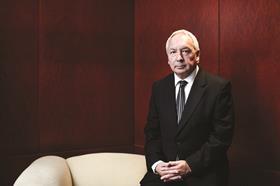 The housebuilder posted revenue of £241m in the half-year to 20 April 2014, up from £192m for the same period the previous year.
Pre-tax profit rose 36% to £38m (2013 half year: £28m), while operating profit stood at £45m, up 29% from £35m over the previous half year.
The firm's legal completions for the period stood at 1,091, up 35% on the same period the previous year (2013: 810), while forward sales rose 5% to £347m (2013: £331m)
The firm said that over the period it added 784 units to its short-term land bank across nine sites, bringing the short-term portfolio to 16,118 units (2013:17,094).
It added that its plans to establish a new division in the north-west Home Counties were now "well advanced", with the new division providing "a platform for the next stage of business growth".
"The addition of a further management team will allow the business to pursue further opportunities in an area which is very familiar to Crest Nicholson and further extend our presence in this key geography," the firm said.
"A selection of existing portfolio sites will transfer into the new division to pump-prime the operation and appointments to key positions have already been made.
"Initiating a new division in this manner enables the business to benefit swiftly from the additional management capacity and ensure an early contribution to the incremental overhead."
Stephen Stone, chief executive (pictured), added: "Strong volume and earnings growth characterise excellent results from Crest Nicholson for the first half of the year.
"Demand for well-designed and sensitively delivered product remains high and the business is continuing to flourish in a good housing market, helping many purchasers fulfil their ambitions for home ownership.
"With an improving economic backdrop underpinning the strength of the sector and the opportunities available to the business, the Board remains confident in the outturn for the year."