Housebuilder expecting sales growth across the board for its most recent financial year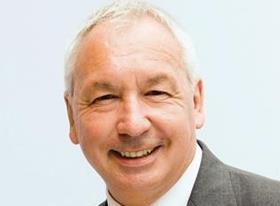 Crest Nicholson has reported a slowdown in average selling prices, while voicing concerns about the softening market in Central London.
Issuing a trading update for the year ending 31 October, ahead of its preliminary results announcement on 24 January, the housebuilder said unit completions were up by 2.3% to 2,935 homes.
Average selling prices increased 5.4% to £391,000, but this was a significant fall from the 12% year-on-year increase to £418,000 for the first half of the year. Forward sales rose by 12.6% to 1,997 units, equating to a 13.6% increase to £391.4m.
The firm is anticipating revenue growth across all tenures and reported sales for the year to be 6-7% higher than the previous 12 month period. Profit margins are expected to be at the top end of the 18% to 20% range.
Crest Nicholson said the housing market is "generally robust" across its operating areas and sales prices continue to show moderate growth but transactions in Central London are suffering from volume and price weaknesses.
It added addressing production capacity, planning delays and the shortage of skilled labour continue to be key areas of focus for the sector in terms of securing volume delivery and growth.
Stephen Stone (pictured), chief executive of Crest Nicholson, said: "The business carries positive momentum into 2018 with strong forward sales. Our latest new division in the Midlands is up and running, more outlets are being opened and we continue to pursue the disciplined expansion of the group's land pipeline for the future.
"The new build housing market continues to be robust and Crest Nicholson remains well positioned to grow volumes and deliver the homes that the UK needs while meeting our ambitious target of £1.4bn sales in 2019."