As multi-billion pound project nears completion, Andrew Wolstenholme heads for the exit door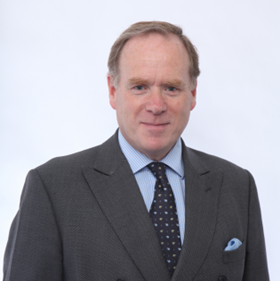 As work on the near-£15bn Crossrail nears completion the scheme's chief executive Andrew Wolstenholme is stepping down at the end of this month to take up a non-executive directorship with HS2.
Programme director Simon Wright, who worked on projects for the 2012 London Olympics, will assume a combined chief executive and programme director role as the organisation puts the finishing touches to what has been one of Europe's largest building projects, officially known as the Elizabeth Line.
Chris Grayling, the secretary of state for transport, said he was "delighted that my department will be continuing to work with Andrew in his capacity as a non-executive director of HS2, where his experience and skills will continue to be put to good use, to the benefit of the sector."
HS2 chairman David Higgins said that Wolstenholme's experience in delivery would be highly valuable to HS2. "He knows as well as anyone the importance of bringing forward complex transformative infrastructure projects in the UK, and the challenges and opportunities that they face."
During his seven-year tenure Wolstenholme (pictured), a former British Army engineer, oversaw Crossrail's main construction work, including the building of 42km of tunnels, 10 new stations and the route's safety and support systems.
Thanking Wolstenholme, Terry Morgan, Crossrail's chairman, said he had "steered the project with a relentless focus on safety and in a way that delivers wider benefits to the UK in innovation, skills and environmental performance".
London mayor Sadiq Khan said Wolstenholme had played a huge role in the delivery of the Elizabeth line. "His leadership has ensured the project is more than 90% complete. I'd like to thank Andrew for the immense contribution he has made to the project, and I wish him best of luck for the future."
The Crossrail team will reduce in number as works complete in the central section of the railway and some functions transfer to Transport for London (TfL) as the new infrastructure owner. The revised organisation will continue to support Elizabeth line service changes during 2019.
From the summer, Crossrail will begin handing over the completed infrastructure to TfL for operational testing, ahead of the TfL-run railway opening in December 2018.