Project bosses say update on opening date due next month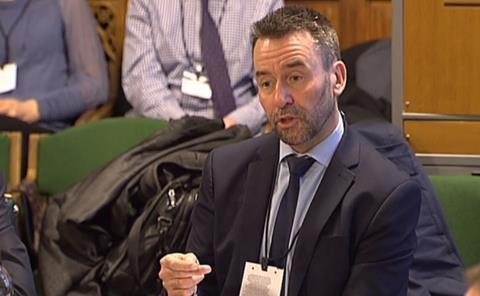 Crossrail chief executive Mark Wild told MPs this afternoon there is no chance the railway will open this year.
And he even admitted that he cannot be 100% certain the project will open next year either.
Wild (pictured) told MPs on the Public Accounts Committee, the government's spending watchdog, that he was still not in a position to give an opening date for the railway – but that it would not be 2019.
He said: "There is no opportunity of opening this railway in 2019."
He said the project did not have enough time to finish off the nine central London stations as well as carry out the necessary train checks in order to open this year.
Answering a question from Tory MP Nigel Mills, who asked if the opening could be pushed into 2021, Wild said: "We would very, very much want to get this done in 2020."
He said he would have a better idea of when the £17.6bn railway would open by the end of this month when he would present "a window of when [it] will open" to the Crossrail board.
Crossrail's chairman Tony Meggs said the project would announce a timeframe of when it expected the project to open next month – although Crossrail will not be announcing a specific date.