Michèle Dix said Crossrail 2 had targeted 2033 opening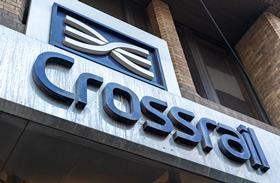 Problems with the first Crossrail scheme are likely to delay the opening of Crossrail 2, the boss of the fledgling project has admitted.
Crossrail 2 managing director Michèle Dix said her team had been targeting an opening date in 2033 – but this may now not be achievable.
She said: "Ideally, we wanted it to be operational by the time HS2 phase 2 came down from Manchester to Euston.
"A date we were aiming for was 2033 but I think it's more realistic to believe it might have gone back a bit simply because of Crossrail 1's delay."
The central section of the first Crossrail project was due to be open last December, with the entire scheme scheduled to be up and running by the end of this year.
But a new plan announced by chief executive Mark Wild has confirmed the central portion of the £17.6bn scheme might not be open until March 2021. One of the stations on this part of the line, Bond Street, will open at an unspecified date after that.
Dix said there were "millions" of lessons to take out of the first Crossrail scheme and admitted committing to a definite opening date on schemes like Crossrail was problematic. "There is less chance of failure if there isn't a specific date [when] you are going to open," she told an infrastructure conference recently.
Dix said the Crossrail 2 team was hoping to submit a hybrid bill for the project in the early 2020s with the scheme being constructed and finished some time in the 2030s.
Her warnings about the problems the delays on Crossrail are having on her scheme come as new images reveal the extent of work carried out at the Crossrail station at the centre of a row between the project's management and Canary Wharf.
Pictures published on the Crossrail website, and taken last month, show ongoing work on the station's escalators, as well as construction being carried out on the platforms.
Canary Wharf station, which was built and partially financed by Canary Wharf Group, was the first station handed over back in 2015.
In May, a dispute broke out between Canary Wharf Group and Crossrail after Wild told MPs on the Public Accounts Committee that the project was having to spend £80m to make the station safe.