Sites still working but restrictions placed on visits
Crossrail has called a halt to non-essential work along the route as the coronavirus crisis tightens its grip on the capital.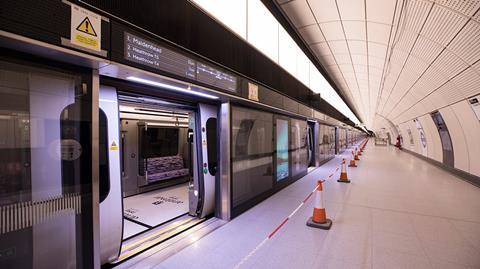 While the government has so far stopped short of imposing an anticipated lockdown of the capital, Transport for London, which owns Crossrail, has urged the public not to use buses, trains and tubes.
TfL has also closed 40 London Underground stations, meaning those construction workers who are still working will find it increasingly difficult to get to sites.
As the impact of the outbreak deepens and parts of the capital become increasingly deserted, Crossrail – which is already running way behind schedule on delivering the route – said its sites were continuing to operate, but visits to them would be limited. Any visits deemed non-essential have been paused for the foreseeable future, it added.
A spokesperson said Crossrail was following the advice of Public Health England and that those who could work from home were doing so with immediate effect.
He added: "Essential and business-critical work will continue across the Crossrail programme, but our priority is to keep our people safe and limit movement across our sites.
"Our arrangements remain under constant review and we continue to liaise closely with our Tier 1 contractors and their supply chains to ensure that the Crossrail programme continues to be delivered safely."