Station currently due to open after rest of line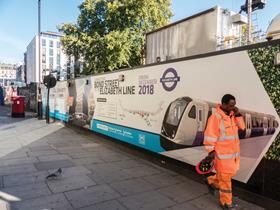 Crossrail chief executive Mark Wild has said it is racing to get problem station Bond Street finished to start trial running trains through the station by early next year.
Wild told the chair of the London Assembly's transport committee Florence Eshalomi it was not yet able to carry this out because the station was not ready enough.
He said: "Our current focus is predominantly on key areas of risk such as ensuring that Bond Street station is at the required stage of completion to allow us to commence trial running early in 2020.
"Mitigating this risk along with other risks such as resource availability in our contractors' supply chain, software convergence between Bombardier and Siemens and the handover process of assets to the infrastructure managers, are critical in keeping us on track to deliver within our opening window of October 2020 – March 2021."
The station, which is being built by a Costain/Skanska joint venture, has been slated to open after Crossrail's revised opening timetable.
Wild also admitted Crossrail management was waiting on information from contractors to firm up the final cost of completing the central section of Crossrail.
He said: "Work is ongoing to determine an aligned final forecast cost for the central section."
Last week, minutes from Transport for London revealed £75m has so far been spent bringing the Crossrail station at Canary Wharf up to scratch.