Services linking Paddington with airport had been due to start last spring
Crossrail is hoping to be finally able to run its trains between Paddington and Heathrow by next March – almost two years later than it originally planned.
Known as stage 2b, this stretch of the railway was due to be completed by May last year.
But software issues with the different signalling systems have so far made it impossible for the new class 345 trains (pictured) to enter the tunnels that link Heathrow's terminals.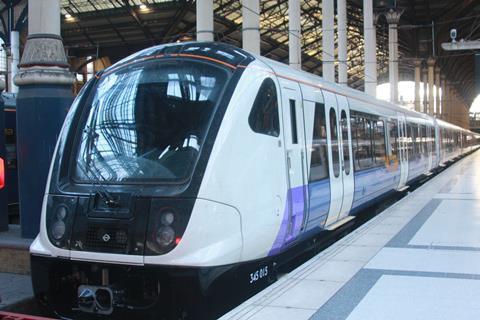 Minutes from the August Crossrail sponsor board meeting have revealed the railway wants to use the Paddington to Heathrow part of the line by next spring.
Stage 5b, which will see the new trains run from Paddington to Reading, is due to start running from 15 December this year.
Graham is carrying out improvement works at Acton, West Ealing and Ealing Broadway stations which will all be serviced by the Crossrail route.
Hochtief is carrying out similar work at three other west London stations with Crossrail stops, Hayes and Harlington, Southall and West Drayton.
Work on all six stations is due to finish by March next year.
Last week the railway was forced to announce the central section of the line would not open next year and will need up to another £650m to complete it, taking the overall cost beyond £18bn.
It was given a revised opening date of between October 2020 and March 2021 but chief executive Mark Wild said it would now not open until some time in 2021.