Problem project will be ready for trial running by the end of October, TfL board papers reveal
Bond Street station should be ready for the crucial next stage of testing by the end of the month.
According to Transport for London board papers, one of the biggest problems on the £19bn Crossrail project is set to be ready for the trial running of trains by the end of October.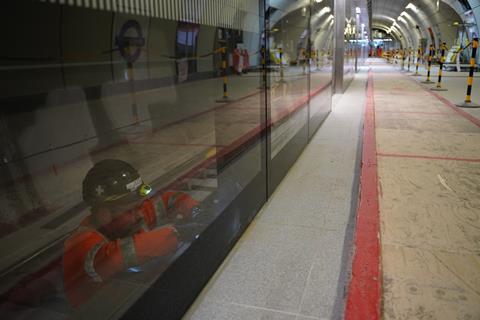 The papers, which were prepared ahead of today's [21 October] board meeting, said: "All central section stations, except Bond Street, are now certified as ready to support trial running. Bond Street will be trial running ready by the end of October 2020."
Problems at Bond Street date all the way back to the tunnelling stage. Tensions between Crossrail Ltd and the Costain and Skanska joint venture building the project reached a head in March after the coronavirus lockdown. The parties went their separate ways when Crossrail undertook a review of works that were essential to opening.
Bond Street was the first station project to shut during the pandemic after a worker on the site tested positive for covid-19.
Once software testing has been completed this year, Crossrail will begin an enabling phase for the trial running of an increasing number of its trains through the tunnels.
This will provide an opportunity to test how well the railway systems work in operational situations and will form part of the extensive safety case presented to health and safety regulator the Office of Rail and Road in order to start the trial running.
Trial running is then expected to start as "early as practically possible" in 2021.