Westfield and Hammerson agree Section 106 deal with Croydon council for £1bn shopping mall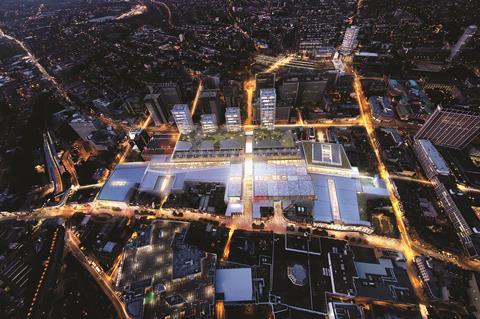 Westfield and Hammerson have struck a deal with Croydon council that will enable their £1bn shopping mall development to go ahead.
The Section 106 deal, agreed this week, will see the developers contribute £29m to the council, to be invested in local transport networks, as well as a wider package of community benefits.
The deal is the final stage in the planning process, which means consent for the scheme has now been issued.
Under the plans, which received planning permission in November, Croydon's Whitgift Centre will be rebuilt to offer a 1.5 million square foot retail, leisure and restaurant destination, together with new public realm, car parking and up to 600 homes.
The scheme will also combine the adjacent Centrale shopping centre and includes a cinema, bowling, restaurants and cafes.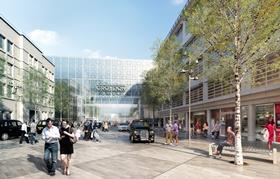 Hammerson's chief investment officer Peter Cole said: "This 106 agreement represents another significant milestone for the scheme, and brings our proposals closer to delivery.
"We are in active discussions with retailers and are progressing scheme designs."
Detailed designs for the scheme are expected to be unveiled during 2014 and a start on site is expected in 2015.
The funding agreements agreed by the developers include:
£29m worth of transport improvements including £2.5m for local highways improvements, £10m for additional bus services and £15m for trams. A further £1.6m has been allocated for sustainable transport;
A £2.1m revamp for North End featuring new lighting and other environmental improvements;
£150,000 for public art in the scheme or a programme of performance art
Councillor Jason Perry, Croydon council cabinet member for planning and transport, said: "This is fantastic news for Croydon. We are issuing final planning consent for this major regeneration project as the economy is on the up - the timing just couldn't be better.
"Croydon council has worked hard for many years to ensure that development in the town centre benefits residents and businesses from our local community, making a long term difference to the lives of everyone who lives and works here."