Contractual disputes, late payment and retentions led to firm's demise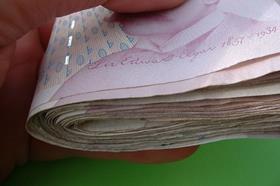 Trade firms are chasing £16m in unpaid bills after the collapse of Warrington-based Daniel Contractors, an initial report by administrator Deloitte reveals.
Daniel – which specialised in water and utilities contracts and reported revenue of £117.4m in 2011 and pre-tax profit of £1.3m – entered into administration on 13 May.
The report reveals the firm owes £27m to unsecured creditors, with trade creditors accounting for £16m. Contractual disputes, late payment and retention issues led to the firm's demise.
However the majority of the jobs were saved. In total 1,226 out of 1,449 jobs were saved – 328 working on a United Utilities contract transferred to Enterprise, 225 working on a Bristol Water contract moved to May Gurney, 471 staff working for Welsh Water transferred to an undisclosed firm and 185 staff from subsidiary Land & Marine joined Murphy Group.
Daniel started to encounter cash flow problems in 2012, due to contractual disputes, project and payment delays and the late or non-payment of retentions.
The firm also made a significant IT investment in its utility business, which backfired when the division was hit by low margins and the cancellation of a contract.
Daniel began seeking a buyer or new investment in early 2013 but its main lender, PNC Financial Services, contacted Deloitte about a potential administration soon afterwards, after Daniel began having problems paying creditors.
Deloitte will hold a creditors meeting on 23 July.