Aecom-owned QS buys 600-strong firm trading across the region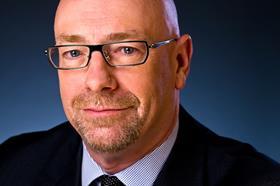 Consultant Davis Langdon, part of the Aecom group, has bought 600-strong Asian cost manager KPK to bolster its operations in that region.
The firm, founded in 1973, has offices in China, Hong Kong, India, Malaysia, Singapore, Sri Lanka, Thailand and Vietnam, and will trade principally as "Davis Langdon KPK, an Aecom company".
The purchase strengthens Aecom's operations in Asia, bringing its total staff in the region to 8,000.
Bob Pell, chief executive of Davis Langdon described the buy as a very significant development for the business. He said: "Asia has enormous growth potential for us and this extension of our business in the region supports our desire to grow market share and expand our services, geographic reach and sector coverage there."
Aecom failed to persuade partners of the Asian arm of Davis Langdon - Davis Langdon Seah – to sell up when it bought the rest of the company in 2010. The business, now trading as Langdon and Seah, was ultimately bought by Dutch rival Arcadis earlier this year.
KPK Chairman Dato' Sri Kandan said joining with AECOM would bring "new and exciting opportunities" for the firm's clients and employees. "We will be able to provide our clients with AECOM's global service offerings while creating new professional-development opportunities for our employees," he said.
Aecom said the transaction was subject to "customary closing conditions" and was expected to close during the last three months of 2012.