Consultant will oversee roll-out of up to 30 gyms a year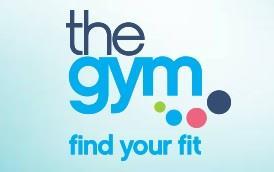 DBK has been appointed by The Gym Group to oversee the multi-million pound roll-out of up to 30 gyms per year.
The role covers all regions outside London, with the first three projects in Newport, Bolton and Newcastle.
Each project will be worth around £1m, with DBK acts as surveyor during the pre-acquisition period, and project manager overseeing the construction works.
The company typically takes 15,000 sq ft of space in city centre or out-of-town locations.
The Gym Group was founded in 2007 by former England squash player John Treharne.
It currently has 56 gyms and plans to open 20 premises this year.
Mike Sutton, director at DBK, said: "The health and fitness industry is a boom sector and has seen considerable growth in the past decade. The Gym Group has successfully positioned itself as a sector leader, understanding the needs of its membership and delivering high quality, but budget conscious facilities.
"It has ambitious plans for nationwide growth and we shall be able to utilise our expertise to support the team in achieving its goals."
David Melhuish, Head of Property at The Gym Group, said: "As a business we have invested significantly into our property portfolio and now that we are established in the sector, we are in a strong position to deliver our ambitious growth plans.
"This is only possible with a dedicated and motivated consultant team which is why we are so pleased to bring DBK on-board with their proven track record for delivery."