Deal to sell Enact Energy falls through with firm's assets now to be sold at auction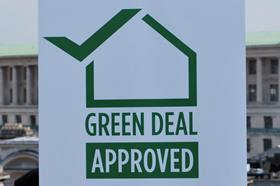 A deal to sell Green Deal pioneer Enact Energy has fallen through and the firm's assets will now be sold at auction.
The collapse of the deal means clients of the firm will now have to find alternative suppliers.
The firm's office equipment is due to be sold at auction in the coming weeks.
Jonathan Trembath, insolvency manager at administrator Begbies Traynor, said that contracts had been exchanged for the sale of the firm but that the money from the buyer had not materialised and the buyer had forfeited a "sizable deposit".
He added: "They couldn't meet an extended deadline, it's a massive shame. We could have carried on [waiting] but there were liabilities that had to be met," he said.
The contracts the firm held were non-transferable and not part of the deal but Trembath said any firm that took over would have been in a "strong position" to pick-up where Enact had left off.
Enact, one of 22 Green Deal pioneers signed-up by the government, went into administration in June.
Sources close to the Cornish firm blamed delays in implementing the Green Deal for its demise.
Administrators had received over 40 expressions of interest in buying the firm and had been working on a deal for weeks.