GLA and investment trust Sergro have agreed to develop 86 acres of industrial land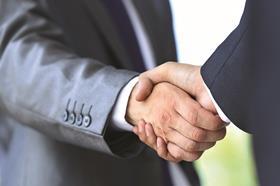 The mayor of London has selected real estate investment trust Sergro as preferred partner to develop 86 acres of industrial land along London's riverside.
The 10-year development plan, known as East Plus, will see Sergro invest £180m in redeveloping five sites around Barking and Dagenham, Newham and Havering.
Sergro estimates the sites will house 1.4 million sq ft of urban logistics and light industrial space and it is hoped the deal will create 6,500 jobs.
London mayor Boris Johnson said: "London's population is at a record high and people are increasingly looking to the east as a place to live and work.
"We are already working hard to build the houses that people need, so I am delighted to welcome SEGRO aboard to help create the jobs. This site has bags of potential and I can see it becoming one of the most sought after addresses for industry – whether large or small."
David Sleath, Sergro chief executive, said: "We are delighted to have been selected as the exclusive development partner to the GLA to enable the redevelopment of one of London's most important industrial areas.
"We have the commitment, expertise and knowledge to help the GLA meet the needs of a growing population and deliver one of the most sustainable and attractive industrial areas in London and the South East."
The deal means that 99% of all Greater London Authority land has now been released for development.