Legacy board to meet today to confirm appointment for broadcast centre role, with iCity data centre proposal sole remaining bidder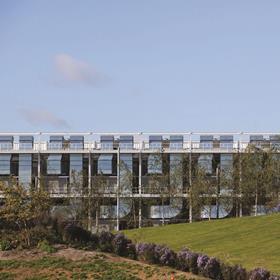 Property developer Delancey has been tipped to be awarded its second major Olympic development today, after it emerged it is backing the iCity bid to redevelop the £295m Olympic press and broadcast centre after this summer's Games.
The London Legacy Development Company is due to make a formal decision on awarding the rights to redevelop the 1m sq ft media centre at a board meeting today.
However, the iCity bid - which will see the building turned into a huge data storage hub, creating 6,000 jobs - is the sole remaining bidder after its last remaining rival, the UK Fashion Hub, pulled out last week.
Delancey has already won the right to run the Athletes' Village and develop the surrounding residential land after the Games in consortium with Qatari Diar.
However, the news of Delancey's involvement in the bid comes amid speculation mayor of London Boris Johnson is now considering demolishing the building after the Games.
The press and broadcast centres were constructed as permanent buildings by the Olympic Delivery Authority, which considered making them only temporary facilities, following the collapse of its original commercial agreement with Carillion and Igloo during the credit crunch.
A spokeperson for iCity refused to comment on the report of Delancey's involvement in its bid in this morning's Financial Times.
The paper said Delancey was "backing" the project, meaning it was still possible the bid could get the go-ahead despite concerns from the mayor's office.