This £48m vocational skills college provides facilities for 2500 students and has brought regeneration to the East Midlands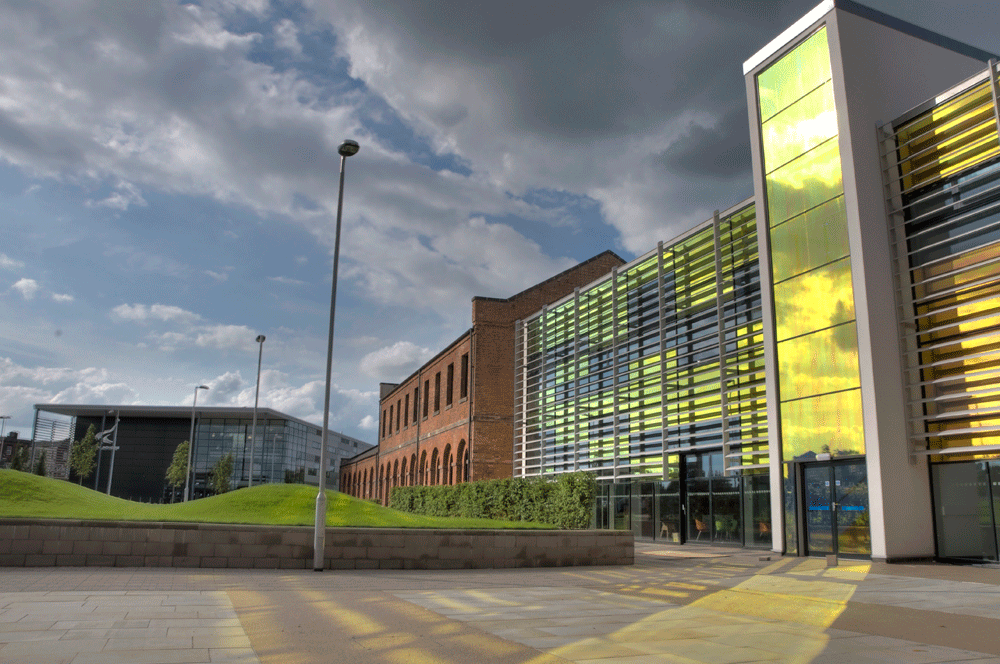 RICS has today named the Roundhouse campus Derby College's ambitious £48m regeneration project its 2010 project of the year. The vocational skills college provides educational facilities for 2,500 students within new buildings and Grade II Listed railway sheds.
The development has transformed the crumbling remains of Derby's extensive Victorian railway works into Derby College's new flagship vocational campus.
The project team behind the 18,000m2 new-build Derby College had already won the regeneration category and the project of the year award at the RICS East Midlands awards in May.
Ian Harris, Maber project director, said: "We are absolutely delighted to win this award. This is easily the best preserved early purpose-built railway works in the world. The buildings had been abandoned and falling down for 20 years. There were all sorts of problems due to rainwater pouring in and some significant areas of floors and roofs had collapsed.
"I think the most interesting bit of engineering was the roof to the roundhouse which had been designed in 1839 by Robert Stephenson."
Over 450 building projects entered the RICS Awards.
Other winners are:
Blencow Hall, Penrith (building conservation)
Scala Cinema & Arts Centre, Prestatyn (community benefit)
Stonebridge Estate, London (regneration)
New Library, Queen's University, Belfast (sustainability)
The Roundhouse project team
Architect: Maber
Project manager and QS Armsons
Main contractor: Bowmer & Kirkland
Funding adviser: Gleeds Advisory
Structural engineer BWB Consulting
Mechanical and electrical engineer: Imtech G&H
Landscape architect: munro+whitten.