Developer to start tendering Baker Street job early next year
London developer Derwent will start looking for a contractor for a major mixed-use scheme in the West End early next year.
In a trading update to the City this morning, the firm confirmed it had committed £14m for the detailed design of its next major development 19-35 Baker Street.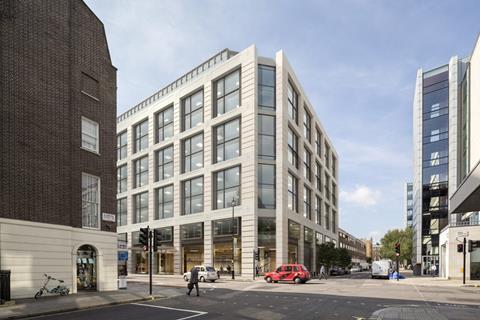 It said: "This will enable us to tender the building contract early in 2021 ahead of commencing work on site in the second half. Completion is set for 2025."
The 293,000 sq ft project, which has been designed by Hopkins Architects, received planning in November 2017.
Paul Williams, chief executive of Derwent, said the company had made "significant operational progress" in the third quarter, which had given it the confidence to commit to the project.
The existing properties that occupy the site are held in a joint venture with The Portman Estate.
They consist of 19-35 Baker Street, 88-110 George Street and 30 Gloucester Place have a floor area of 146,000 sq ft.
Derwent has a 55% share of the JV and has an option to demerge the JV in the future.
The developer is currently working with Skanska to build a £58m office block, designed by Morris + Co, called the Featherstone Building, near Old Street Roundabout, and Laing O'Rourke to build the £195m Soho Place project, an AHMM-designed mixed-use scheme being built above Tottenham Court Road station.