Firm purchases one fifth of 12,000-home New Eastern Villages development
Swindon-based Capital Land Property Group has snapped up 212 acres of land at one of the UK's largest urban regeneration projects.
The firm has purchased around one fifth of the total area of the New Eastern Villages site, a development located to the east of Swindon which is set to provide up to 12,000 new homes.
It will also include 40ha of employment space, a new district centre and health, retail, education and leisure facilities.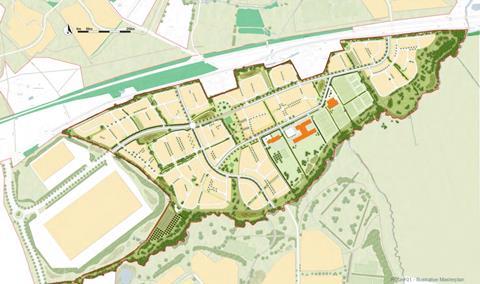 Capital Land said it plans to build around 1,550 homes on the plot, along with a secondary school, a sports hub and a park including a ride.
It said that it aims to start on site in 2022 with the total construction period expected to last for around 14 years.
Ainscough Strategic Land was given permission to build 2,500 homes on a 400-acre extension of the New Eastern Villages site in summer last year.