Liverpool-based Elliot Lawless one of two arrested before Christmas
A Liverpool property developer has promised to clear his name after being arrested before Christmas on suspicion of fraud.
Elliot Lawless, 32, is one of the city's leading developers and currently behind the £250m Infinity site on the edge of the city centre.
Lawless (pictured), who founded real estate firm Elliot Group in 2013, called the allegations "completely baseless".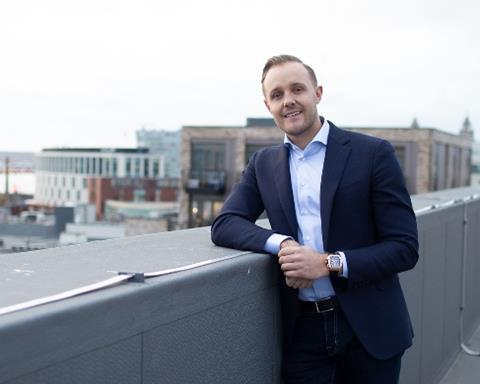 In a statement, he said: "This is a frustrating turn of events as we are extremely busy delivering major schemes across the north. I'm helping the police fully with their enquiries and am more than happy to do so. It is important that I clear my good name quickly and that we move on from this.
"The allegations are completely baseless but due process needs to be followed and, while the police do their work, I'll not comment further on the issue. In the meantime, it's business as usual. I have seven live schemes in Liverpool to deliver and am back at my desk doing just that."
In statement, Merseyside Police said: "Detectives have arrested two men on suspicion of fraud as part of an ongoing investigation.
"A 32-year-old man from Liverpool city centre has been arrested on suspicion of conspiracy to defraud, bribery and corruption, while a 50-year-old man, employed by Liverpool city council, has been arrested."
The council said it "does not comment on the circumstances of individual members of staff" but it is believed that the 50-year-old is Nick Kavanagh, its director of regeneration and employment.
The arrests took place on 18 December. The two men have been released on conditional bail.