Government announces allocation of funding for 69 housing associations and developers to build 14,000 homes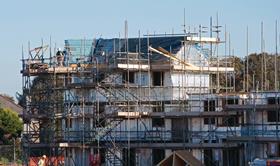 Ministers have announced the allocation of £220m for new affordable housing under the government's Affordable Housing Guarantees scheme.
Sixty-nine housing associations and developers will receive a share of the fund to deliver almost 14,000 new affordable homes outside London.
The majority of these will be available at an affordable rent with 2,000 of those available to buy through shared ownership.
Housing associations and developers who plan to use the guarantee scheme will now work with the Affordable Housing Finance scheme to finalise the details of the loan funding that will work alongside today's grant allocations.
Chief executive of the Homes and Communities Agency (HCA) Andy Rose said: "These homes will add to the government's aspiration of 170,000 new homes by 2015, which the HCA is on track to deliver its contribution to."
In a separate development, a Southampton quayside development by Crest Nicholson has become the first to benefit from a government scheme to build homes specifically for private rent.
Housing minister Mark Prisk yesterday (25 July) welcomed the first deal under the government's £1bn Build to Rent scheme to deliver 102 homes for private rent as part of a 1,600-home development at the Centenary Quay development.
The £500m project will transform the former Vosper Thorneycroft marine works in Southampton with a mixed-use development.
Chris Tinker, executive director of Crest Nicholson said: "We are delighted that we have been able to work with the Homes and Communities Agency and Southampton City Council to secure this Build to Rent funding both to enable us to broaden the housing offer at Centenary Quay and to increase the rate of delivery of much-needed housing at this time."