Five developers in line to overhaul estate which gave rise to grime band So Solid Crew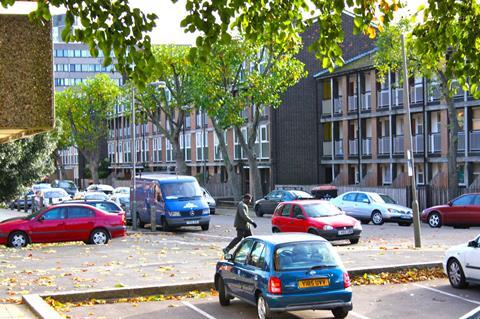 Five developers have been chosen by Wandsworth council to lead a £1bn regeneration of the Winstanley and York Road estates in Battersea.
Balfour Beatty, First Base, Berkeley, C&C Properties and Pinnacle, Lend Lease and Taylor Wimpey have been picked to proceed to the next stage of the procurement process.
The regeneration of York Road - the estate which was home to garage, grime and hip hop group So Solid Crew - will see the layout of the estate re-orientated to allow easier pedestrian access.
An overhaul of the entire estate was backed by residents, who will be offered new homes in the development to ensure continuity of the community.
Wandsworth Council is currently seeking a private sector partner to form a joint venture vehicle to deliver the regeneration of the 13 hectares (32 acres) Winstanley and York Road Estates, adjacent to Clapham Junction Station, Battersea.
According to Wandsworth council the project aims to vastly improve the local environment, creating a well-designed mixed-use neighbourhood of approximately 2,000 homes and new retail, leisure, community and office space.
Bilfinger GVA is lead advisor to Wandsworth Council for the procurement process. Gerry Hughes, chief executive at Bilfinger GVA comments: "We are delighted that the calibre of the five shortlisted parties matches the scale and potential for this significant estate regeneration opportunity. We look forward to working with them all in developing their proposals throughout the remainder of the process".