Newham council has resuscitated plans to redevelop Carpenters Estate, next to the Olympic Park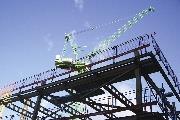 Newham council has resurrected its plans to redevelop the Carpenters Estate in Stratford, East London.
The council has begun searching for a partner on the long-awaited scheme to transform 23 acres in Stratford adjacent to the station, Westfield Shopping centre and the Olympic Park.
The scheme has been kicking around since University College London (UCL) abandoned its controversial plans to build a £1bn campus on the site in 2013.
At the time the university and Newham council said negotiations for the project, which centred around the Carpenters Estate site, had ceased for commercial reasons.
Architects including Make, Hopkins, John McAslan & Partners, Farrells and Aecom had been bidding to masterplan for the site following an earlier feasibility study by Lifschutz Davidson Sandilands for UCL.
UCL is now in the process of developing a £270m east London campus designed by Stanton Williams and Lifschutz Davidson Sandilands within the Olympic park itself, as part of the new cultural and education district.
The original proposals for the estate were also opposed by locals who objected to its demolition.
Newham council has since continued rehousing people away from the estate.
The £1.5bn plans for the site still include an educational quarter and up to 3,000 homes of which over 1,000 will be affordable across a range of tenures and commercial space.
In addition the scheme will also deliver improvements to the Building Crafts College and provide new health and leisure facilities.
The development phase is expected to last 15 years. Interested parties must apply by 24th October.
Newham Council has been contacted for comment.