Establishment of new facilities aimed at tackling the skills gap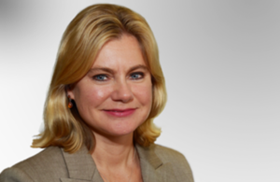 Employers, education and training providers can now apply for a share of £170m to establish Institutes of Technology to help tackle the skills shortage.
The institutes will specialise in delivering the higher level technical skills that employers need.
They will see businesses, as well as education and training providers, working to deliver the skills in technical disciplines sought after by employers, particularly in science, technology, engineering and maths.
One of the aims of the new institutions is to help tackle the skills gap at a local, regional and national level.
Education Secretary Justine Greening (pictured) said: "Institutes of technology will play a vital role driving our skills revolution with business and unlocking the potential of our country's young people through better technical education. By bridging the country's skills gaps, these new institutions will drive growth and widen opportunity."
Institutes of Technology were just one of the skills reforms outlined by the Secretary of State at the Department for Education's Skills Summit in November.
The first Institute of Technology is expected to open in 2019.