Paul Drechsler will become chairman of graduate teacher training scheme Teach First in January after leaving Wates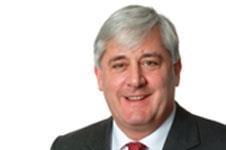 Departing Wates chief executive Paul Drechsler has been appointed chairman of graduate teacher training scheme Teach First.
He will start on 1 January 2014.
Building exclusively revealed in April that long-standing chairman and chief executive of Wates Drechsler had relinquished the chairmanship role and strategic running of the business to James Wates, the deputy chairman, with a staged transition put in place for Drechsler's departure from the business.
Last week it emerged that Wates had appointed Andrew Davies, of BAE Systems, to take over as chief executive of the firm.
Drechsler has now confirmed that he will be leaving the construction industry when he exits Wates at the end of the year to join Teach First as chairman.
Drechsler said: "I truly believe that everyone deserves an excellent education. For this reason, I am both honoured and delighted to be taking on this important role at Teach First, a charity whose vision and values I strongly believe in.
Dame Julia Cleverdon, outgoing chair of Teach First, said: "I am truly humbled to see how much Teach First has developed over the last seven years, having gone from a small start-up that recruited no more than 186 teachers in London, to over 1,260 teachers in nine English regions and Wales.
"Throughout these years, I have had the pleasure of meeting and working with some of the most inspiring teachers and individuals at Teach First – each and every one of them rightly committed to giving every young person the education that they deserve.
"After his outstanding work with the BITC Education Leadership Team, and the numerous ways that he has already supported Teach First, I can think of no one better than Paul to drive forward the organisation, Brett, and his excellent team."
Brett Wigdortz, chief executive of Teach First said: "Now that we are entering the next stage of our development, which includes an increased focus on collaborating with other organisations to close the achievement gap across the UK, it is excellent news that Paul has come on board to help ensure Teach First's long-term success."