Ex-Tory mayoral hopeful Steven Norris joins consultants board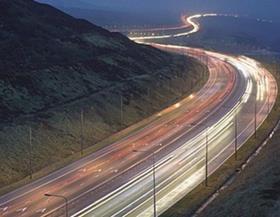 Driver Group has bought infrastructure specialist Initiate Consulting for £5.3m.
Initiate are capital investment consultants providing development, project and construction management services to the infrastructure market in the UK.
Driver is financing the acquisition with an upfront cash payment of £1.5m and a deferred sum of £2.2m in two years time. The AIM-listed consultant will fund the balance by an issue of 1.6m shares.
For the year ended 30 April 2014, Initiate reported turnover of £7.5m and an operating profit of £0.7m.
As a result of the acquisition, Driver's headcount will increase to around 440. Former Conservative transport minister and Jarvis board member Steven Norris, a director and shareholder of Initiate, will join the Driver board. Initiate chief executive officer David Law will become a member of Driver's executive board.
Driver said the acquisition was an "excellent strategic fit" for the group, which would enable it to immediately provide development and project management services on a number of 'significant' aviation, highway and rail projects across the UK, which it identified as a growth market for infrastructure spending in the wake last week's government Autumn Statement.
Over the medium term, Driver Group said it will look to develop the Initiate offering to other regions where infrastructure-spend is at significant levels.
Driver Group CEO Dave Webster said: "I am delighted with this acquisition as it provides a tremendous opportunity to provide a broader offering in the very important infrastructure market both in the UK and overseas. I would like to welcome Initiates CEO, David Law, to our Executive Board and Steve Norris to the Group Board and very much look forward to working with them to grow Initiate's services across the global footprint we have established in Driver Group."