Barking & Dagenham's development firm Be First leads £250m project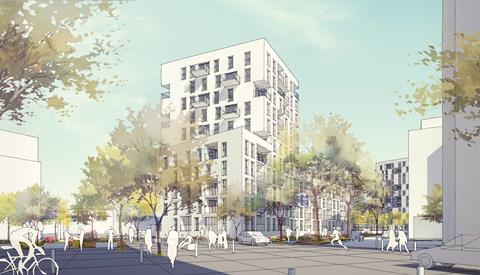 Barking and Dagenham council has granted outline planning permission for a £250m redevelopment of the Gascoigne West estate in Barking.
The latest proposal for the 1960s built estate involves the council's development company Be First leading the demolition and replacing 179 flats bordering St Pauls Road and Abbey Road in Barking with an extra 671 homes. More than 40% of the units will be available at council-comparative rent levels.
Existing residents of the estate are being offered help to move and the opportunity to return if they wish.
The project team is working on detailed designs and a further planning application is expected towards the end of this year. Work on the site is expected to begin next year.
During the first six months of the flats going on sale, the properties will be subject to restrictions that will stop individuals or companies from buying more than one.
Architect Levitt Bernstein has been working on the £81m first phase of the estate's redevelopment with this phase due to open this year.