EC Harris has promoted 18 staff to partner and confirmed its partnership as a whole has increased in size by 15% from last year.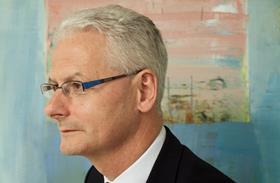 The 18 promotions include 14 in the UK – across its Birmingham, Heathrow, Milton Keynes and London offices – with a further four in Asia.
The firm also said its partnership has grown to 182-strong, up from 158 full partners 12 months ago.
EC Harris remains an LLP partnership under the ownership of Dutch engineer Arcadis, with the UK-based subsidiary retaining 30% of the company's profits, with the rest going to its Dutch parent company.
This time last year EC Harris promoted six staff to partner.
EC Harris chief executive Philip Youell (pictured) said: "We continue to be committed to recognising the success of our people, and our partnership model continues to provide opportunities for the high performing people our clients value.
"We have found that the ethos of a partnership is an important part of the successful development of professionals, this is present across the whole of Arcadis where we are able to provide increased opportunities for outstanding members of the company.
"We retained the partnership because it helps us attract and develop great professionals and I am pleased to welcome these eighteen outstanding members of the company into the partnership and look forward to the contribution that their knowledge, experience and expertise will continue to have in our future success."
In the UK the newly promoted partners are Niall Aitken, Andy Beard, Jeremy Chapman, Kate Gardiner, Peter Holden, Andy Hudson, Suzanne Lloyd, Chris McDermott, Mel Manku, Tim Preston, Chris Read, Lizi Stewart, Nora Taylor and Simon Wright.
In Asia three of the four partner promotions were in its Singapore-based contract solutions team – Matthew Wills, Gary Howells and John Lancaster – while Alex Jaques was promoted to partner in Shanghai.