Consultant appoints Richard Bowker as a senior advisor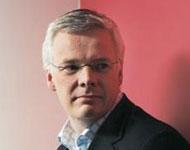 EC Harris has recruited the former chairman and chief executive of the Strategic Rail Authority Richard Bowker to boost its infrastructure business.
Bowker – who was most recently chief executive of Etihad Rail in the UAE – will focus on the rail sector in the UK and Middle East.
Bowker has also previously been chief executive of National Express and group and commercial director of Virgin Group. He is currently a non-executive director of the Football League.
Mat Riley, head of infrastructure, industry and utilities at EC Harris said: "We are very pleased to welcome Richard on board at a time when infrastructure is clearly in the spotlight.
"Whether it is the replacement of the UK's ageing infrastructure, or the rapid development of new infrastructure in the Middle East, clients face significant challenges to maximise the benefits arising from their investments.
"Richard is unique in that he brings experience from both regions to our team, and I am confident our clients will see huge benefit from his insight and knowledge."
Richard Bowker commented: "I am delighted to be joining EC Harris to help develop their rail and infrastructure business at such an exciting time.
"Levels of investment are at record levels as Governments around the world are seeing the benefit infrastructure investment brings to stimulate growth and deliver long term competitiveness.
"EC Harris is ideally suited to help clients deliver this and I am looking forward to joining the team to help achieve this."