The world's largest sustainability event plans new features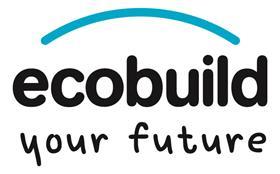 The world's largest sustainability event, Ecobuild – owned by Building's parent company UBM – has unveiled plans for several new features in its 2013 event.
Ecobuild's conference programme – the Ecobuild Arena – will return, featuring a range of high-profile industry speakers, government ministers and academics.
Debate topics will include The Green Deal – will it deliver?; Is it the end of the road for zero Carbon?; Why sustainable design should be irresistible design?; and What's the future of fracking?
The conference will host new streams covering property and international. The property steam will focus on investor and occupier considerations and will be held in partnership with Building's sister magazine Property Week.
Ecobuild will offer a fully CPD accredited educational programme, including a 12 stream, 3 day seminar programme featuring 700 speakers.
New streams on water, waste and recycling, refurbishing Britain and property will be added to last year's self-build and renovation, designing and building with Passivhaus principles, better through BIM and standards, guides and regulations stream.
Next year's Ecobuild will launch a new 'Green Deal Terrace' – a programme of seminars and a comprehensive advice clinic to help visitors understand the ramifications from the government's retrofitting policy and how they can benefit.
The event will also feature new zone 'The Light Box', which will showcase the best energy efficient lighting products.
Tom Broughton, brand director for Ecobuild and Building, said: "We are delighted to announce that once again, Ecobuild has the official support and endorsement of many of the industry's leading bodies and associations including The UKGBC, BRE, The RIBA and RICS.
"The exciting new mix of features and content has been developed as a direct result of listening closely to Ecobuild's stakeholders to ensure that debate, discussion and innovation remains at the heart of Ecobuild. We have drawn upon expertise within UBM and the wider sustainable built environment to create an offering which is relevant, engaging and most of all, inspirational."
You can visit the Ecobuild website here.