Thomas Piquemal has resigned from his position as finance director at EDF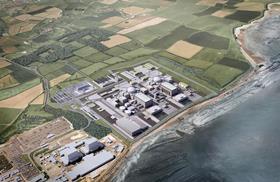 EDF finance director Thomas Piquemal has stepped down over the French firm's Hinckley Point C plans, according to reports.
Piquermal resigned over his concerns that building the UK's first nuclear energy plant in decades could jeopardise the company's financial position, the reports said.
EDF has provisionally appointed Xavier Girre, who joined the company last year as finance director of its French business, as the group finance chief.
The news follows EDF's comments last month that a final investment decision on Hinckley will be taken "this year".
EDF chief executive Jean Bernard-Levy speaking at a conference said: "We are working actively today with our Chinese partners to complete the discussion that we are having and announce a final investment decision very soon."
When asked whether "very soon" meant this year, he replied: "If in my thinking very soon did not mean this year, I would be disingenuous."