Education Funding Agency confirms 16 winners of regional framework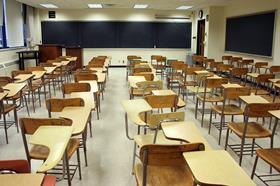 The Education Funding Agency has confirmed the full list of contractors for its £5bn regional framework.
As revealed online by Building last Thursday, the Department for Education agency has picked 16 firms for the six regional lots that make up the framework, which covers refurbishment and smaller new build schools jobs.
BAM Construction and Kier have secured places on all six regional lots. Each regional lot contains seven appointed contractors, except for London and South East, which has eight.
The four year framework will be used for the EFA's capital programmes, including free schools, University Technical Colleges, academies and basic need and other programmes.
Other bodies such as local authorities, academies trusts and individual schools will also have access to the framework.
The EFA said the value of the projects would range from £200,000 to £12m.
The contactors appointed to the framework, broken down by region, are:
North East
BAM Construction
Bowmer & Kirkland
Interserve Construction
ISG Construction
Kier
Shepherd Construction
Wilmott Dixon Construction
East of England
BAM Construction
Bowmer & Kirkland
G F Tomlinson
ISG Construction Ltd
Kier
Shepherd Construction
Wilmott Dixon
South West
BAM Construction
Bouygues UK
Galliford Try Construction
Interserve Construction
ISG Construction
Kier
Skanska
London and South East
BAM Construction
Bouygues UK
Bowmer & Kirkland
Galliford Try Construction
Interserve Construction
Kier
West Midlands
BAM Construction
Bowmer & Kirkland
ISG Construction
Kier
Seddon Construction
Skanska
Thomas Vale
North West
BAM Construction
Bowmer & Kirkland
Conlon Construction
Eric Wright Construction
Galliford Try Construction
Kier
Shepherd Construction