Four firms to run the rule over 22,000 schools in England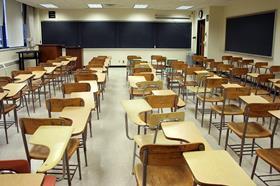 Aecom, Capita, Faithful+Gould and Rider Levett Bucknall have been appointed by the Education Funding Agency (EFA) to carry out a national programme of school condition assessments.
The EFA has also appointed consultant Arcadis as the Technical Survey Manager.
Around 22,000 schools will be assessed during the three-year Condition Data Collection programme with Capita appointed to collect data on approximately 5,500 schools.
The programme will build on the EFA's Property Data Survey Programme (PDSP) which aimed to provide a consistent measure of condition and data on the size, condition, age and composition of the school estate in England.
Previously, Capita surveyed 5,000 schools as part of the PDSP across Yorkshire & the Humber, the South West and the North East of England.
Jonathan Prew, head of Capita Local Government, said: "We will hit the ground running and apply all of this experience to support the EFA's goals of ensuring England's school estate is fit for purpose."
Earlier this week, the National Audit Office published its report into the government's funding of schools in which it revealed that the Department of Education had estimated that a that to bring the UK's school buildings up to scratch would cost £6.7bn and a further £7.1bn would be needed to fix parts of buildings suffering minor deterioration.