Acquisition set to save around 95 jobs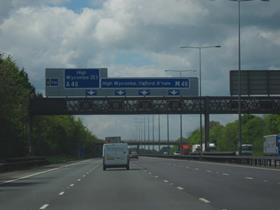 French engineering firm Egis has taken over Carillion's contract for the operation and maintenance contract for the M40 motorway.
The move is likely to save the jobs of around 95 Carillion staff.
Egis is returning to working on the M40 through its newly created company Egis Road Operation M40 Ltd.
The firm was the original contractor on the M40 operations and maintenance contract, carrying out works between 1997 and 2007.
The contract, which runs until January 2027, includes maintaining 123km of motorway and more than 300 structures.
Core services included in the contract are network management, safety inspections, cyclical and routine maintenance, accident and emergency response, as well as winter maintenance.
Earlier this week the Official Receiver confirmed the jobs of 11,093 Carillion staff had been saved since the contractor went bust on 15 January.
But the number of axed jobs has also continued to mount, with the number of jobs going to the wall reaching 2,221.