Bam, Galliford Try, Kier and Morgan Sindall among firms poised for places on new southern England deal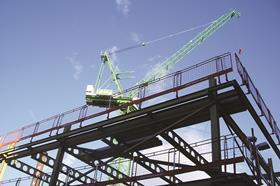 Eleven contractors are poised to win places on a new £4bn, four-year public sector procurement framework that covers southern England, Building understands.
Bam, Galliford Try, Kier, Morgan Sindall, Wates and Willmott Dixon are due to be announced as the firms which have won places on all three lots for the Southern Construction Framework, which covers the South-west, South-east and London.
The framework has been designed to replace the current southern regional framework agreements known as the Construction Framework South West (CFSW), iESE South East and London Construction Framework for Major Projects.
A further three firms look set to have secured places on two lots, with Bouygues winning a place on both the South-west and London lots, Mace included in the South-east and London lots while Midas secured a place on the South-west and South-east.
Balfour Beatty and ISG look to have each won a single place on the South-west lot of the new framework. Contractors have been told who has been selected, with the appointments due to be confirmed on 16 March when the 10-day standstill period ends.
The framework is worth an estimated £800m-£1bn a year from October 2015 across the three regions and covers public projects worth in excess of £1m and up to £800m in the South-west, from £4m to £1.5bn in the South-east and £5m to £1.6bn in London.
At least half of the procurement projects are expected to be within education, with other public bodies such as the NHS and local councils also able to use the framework for future procurement.
Led by Hampshire County council, Devon County council and London's Haringey council, the framework will be open to any public body in southern England.
Commenting on the framework, one industry source said it would help firms gain a foothold in regions where they may not have traditionally had a strong workload: "Frameworks such as these are only going to expand in the future. If you are on the list you are already ahead of competitors with regards to securing contracts."
The contractors on the frameworks will be expected to collaborate with local authorities and SMEs to increase local opportunities and meet apprenticeship targets.
A spokesperson for the framework declined to comment on the appointments.