But minister says extra cash will come from project's contingency fund
HS2's construction costs have risen by £800m because of complications with enabling works and the required redesign of the line's London terminus at Euston, the government has admitted.
In his first six-monthly HS2 update, the minister responsible for the project Andrew Stephenson said the extra expense would be contained within the £5.3bn contingency fund already set aside for the project.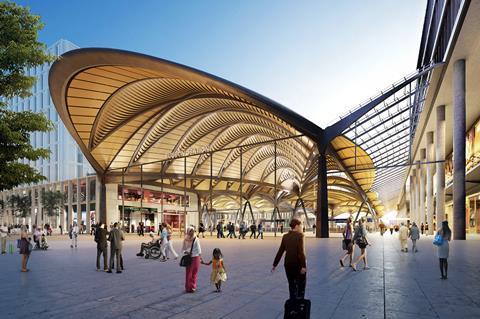 Stephenson said one of the two key areas putting pressure on the budget were issues arising from the enabling works.
He said: "These have been underway since 2017 and in some areas have encountered more significant challenges than anticipated, such as the need to safely remove more asbestos than expected, resulting in increased scope and duration.
"These additional costs are likely to be in the order of £400m according to HS2 Ltd."
The other area of concern, according to Stephenson, is Euston Station, where further development of has identified a significant cost pressure, which HS2 Ltd is currently reporting to also be around £400m.
He said: "Further work is ongoing to validate these initial estimates and this could identify further pressure.
"As this remains at the design stage, work is underway to consider opportunities, efficiencies and scope reductions in order to redress these pressures and we will report further on this in the next report."
Stephenson said the current report did not take into consideration the cost implications of covid-19 and that they would be bottomed out in the next six months.
He also said the range for initial services to begin from Old Oak Common to Birmingham Curzon Street remains between 2029 to 2033 but that there is some pressure on the earliest date caused by covid-19 impacts and delayed handovers from enabling works.
Stephenson said the range for initial opening of services from Euston remains between 2031 and 2036 but that this was subject to further work on the study of design and delivery options.