Energy conservation body's claim, also backed by UKGBC, denied by the big six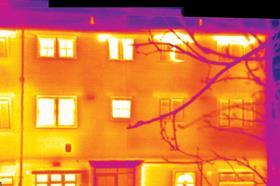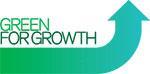 The big six energy companies have denied slashing energy efficiency programmes ahead of the conclusion of a government review of the Energy Companies Obligation scheme that oversees them.
The government is expected to announce changes to ECO, which pays for energy efficiency measures in low income households, in the Autumn Statement on 4 December as part of an effort to ease the burden of rising energy bills.
The big six energy firms were accused of halting ECO schemes by the Association for the Conservation of Energy (ACE) last week.
In a letter to energy secretary Ed Davey, Andrew Warren, director of ACE, said: "Not only are no new ECO-related contracts being signed, committed programmes are being withdrawn."
But the big six energy companies denied the claims. A spokesperson for British Gas, one of the energy companies with the biggest obligation, said it did not recognise the claims and that the firm would "honour all commercial agreements". She said it had not withdrawn "any ECO programmes".
An SSE spokesperson said it had "always been its strategy" to "phase" the signing of ECO contracts.
He added: "We have already contracted for a large proportion of our obligation via bilateral and brokerage contracts and we are paying out tens of millions of pounds per month to the industry."
Scottish Power said it was still "signing new contracts" under ECO.
An EDF spokesperson said it was honouring existing agreements but did not say whether it was placing new contracts.
A spokesperson for Eon said the firm's ECO work was continuing "unabated" and it had "not curtailed any contracts".
A spokesperson for Npower said it was "committed" to delivering ECO.
But John Alker, director of policy at the UK Green Building Council, said his members had reported the same cuts as ACE's and attacked the government's review.
He said: "It's the most ludicrous piece of policy making. It makes the feed-in-tariff debacle look eminently sensible."

Calls grow for government not to scrap ECO scheme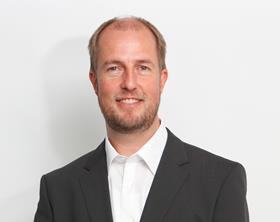 The managing director of Rockwool has become the second head of an insulation firm to write to the prime minister to urge him to save the Energy Companies Obligation (ECO).
On Tuesday, Rockwool managing director Thomas Heldgaard (pictured) wrote to David Cameron. It follows a similar letter from John Sinfield, managing director of Knauf Insulation, earlier this week.
Heldgaard's letter said: "I cannot state strongly enough the harm that will be caused to fuel-poor families and pensioners should the government back down on its central energy efficiency policy so that energy companies can give a small cash-back to consumers."
He added that the firm had "invested considerably" in the scheme and that many of the households being targeted had already done all they could to improve their energy efficiency with loft insulation and needed the support of ECO to fund more expensive solid wall insulation.
He wrote: "I accept that 'green levies' may not be the way to pay for this solution, but diminishing or scrapping investment in solid wall insulation will not only be disastrous this winter, but will have consequences for everyone's future."
This story was originally published with an oline poll. We asked:
Is the government right to review the green levies on energy companies?
Voting on the poll is now closed. To see the result click here.