Investors warn government a lack of certainty on green policies had led them to reassess the "political risk" to projects in the UK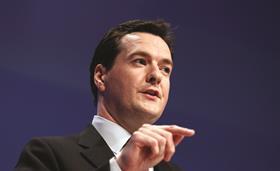 Seven top electricity and nuclear technology companies could scrap plans for hundreds of millions of pounds worth of investment in the UK unless the government takes a firmer stand to back green policies, the Times reports.
In a letter to energy secretary Ed Davey, copied to the chancellor and prime minister, the firms said a lack of decision making on green policies was causing them to "reassess the level of political risk in the UK".
The seven signatories to the letter, obtained by the Times, included engineering firm Alstom UK, nuclear reactor developer Areva and technology firms Siemans and Mitsubishi.
They said investment was "critically dependent on a long-term stable policy framework".
The letter comes amid fears for the future of major green infrastructure projects in Britain such as new nuclear power plants and offshore wind farms.
Over the summer George Osborne and Davey were involved in a standoff over support levels for renewable energy projects and last week French and Chinese investors pulled out of a bid for the Horizon new nuclear power plant project.
Caroline Flint, Labour's shadow energy secretary, said the letter showed that the government's energy policy was in "turmoil, with division and incompetence harming the UK's ability to secure investment for low carbon energy and jobs, fairer prices and more competition".
She said: "The transformation of our economy and a new energy industrial revolution are a huge opportunity, with the potential to create 400,000 jobs and support growth, when we need them more than ever.
"We need a One Nation government which will seize the opportunity to create jobs and growth across Britain, but instead with this Tory-led Government and their Lib Dem allies, Britain risks falling even further behind, sending jobs, growth and industries that should be coming to this country overseas."